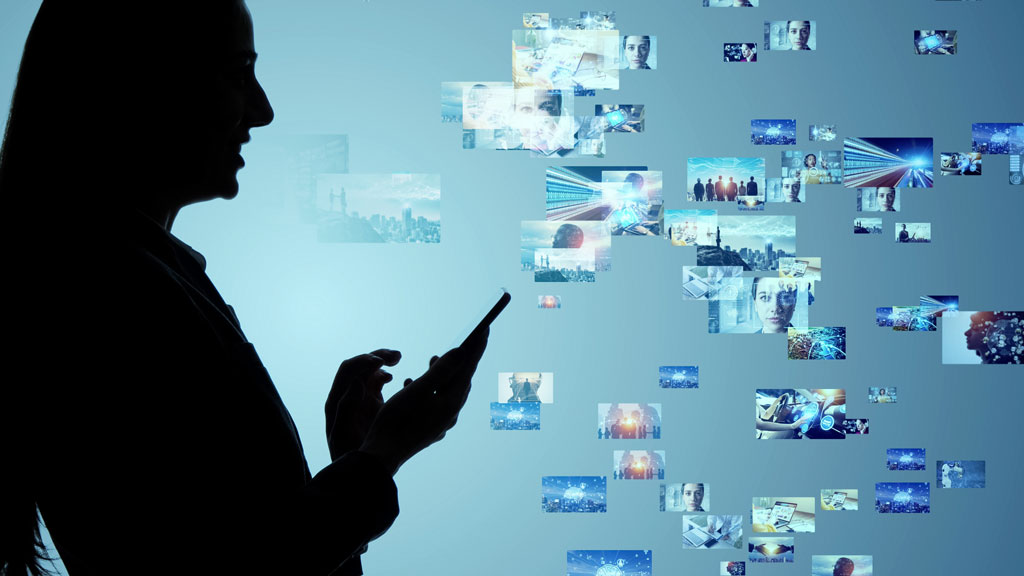 IP Cameras: An Advancement in Technology
IP Cameras are the largest technological advancement since cameras have been produced.
There are basically two types of video surveillance systems, CCTV (closed-circuit television), also known as analog, and IP cameras, also known as network cameras. Both CCTV systems and IP systems transmit video to the desired destination. CCTV systems convert the video signal to a format that can be used by televisions, VCR's, or DVR's. IP cameras convert the video signal into IP packets to be transmitted over the data network or internet to a network storage device such as a server, NAS, or by storing on board the camera. The IP system has the added benefit of using the network devices which can expand the range of the IP cameras beyond that of a CCTV system.
CCTV vs IP Cameras
When comparing CCTV vs IP camera systems, both have advantages and disadvantages. CCTV systems, in the past, have had a lower initial price point when compared to IP systems. However, that is rapidly changing as IP cameras and storage devices have shown a continued decline in pricing. In fact, many studies show that the total cost of ownership of a CCTV system is actually higher when compared over the life of the system.
One of the factors helping to reduce the cost of an IP system is the cost for cabling. CCTV uses coax and a power cable while an IP camera uses standard network (Cat 5e or Cat 6) cabling. By using a PoE switch or injector, an IP camera can be powered and transmit video over a single cable, thereby reducing the cabling cost compared to CCTV.
Another IP camera anvantage is that the capabilities of IP far surpass that of an analog system. IP cameras today have a much higher resolution than CCTV cameras. The higher resolution of IP cameras results in a much larger field of view when compared to analog cameras. This means you can reduce the number of cameras required to view a specific area by using IP cameras, therefore reducing the total cost of ownership. It can take as many as six analog cameras to view the same area as one, 2 megapixel IP camera. The table below shows common resolutions for both analog and IP cameras. The highest resolution attainable for an analog camera is D1.
| | |
| --- | --- |
| Designation | H x V |
| CIF | 352 x 240 |
| 2CIF | 704 x 240 |
| 4CIF | 704 x 480 |
| D1 | 720 x 480 |
| 720p HDTV | 1280 x 720 |
| 1.3MP | 1280 x 1024 |
| 2MP | 1600 x 1200 |
| 1080p HDTV | 1920 x 1080 |
| 3MP | 2048 x 1536 |
| 5MP | 2592 x 1944 |
Digital zoom is another feature of an IP camera system that is not available in most CCTV systems. Digital zoom gives the user the ability to "digitally" zoom in to both live and recorded video to see the image in more detail. This allows for improved investigative research upon viewing recorded video after an incident. The more pixels you have in an image, the more you can zoom in before the image begins to break up. This is especially useful when trying to read a license plate or recognize a person.
Expansion of a CCTV system can be costly due to the typical limitation of a DVR in a CCTV system. Most DVR's are restricted to 4, 8, 16, or 32 cameras and to expand beyond that requires purchasing another DVR. With an IP video system, a user can add additional storage to what was originally purchased. This allows for expansion of the system without a major purchase. Cost for hard drives have decreased over the last few years making storage a minimal cost when reviewing the cost of the entire system.
IP cameras have an on-board processor that gives them more capabilities than an analog camera. Features such as motion detection, cross line detection, wide dynamic range, and improved low light functionality allow the camera to make adjustments and to trigger events within the camera itself, thereby allowing the video server to function more efficiently which improves overall performance.
Another factor in determining the right system for your business is to review the goals of installing a video surveillance system. How the system will be used is a very important part of choosing items such as:
Correct Cameras
Software
Storage Needs
Camera Locations
Errors in any of these items can provide you with a system that doesn't meet the objectives required.
IP Camera Advantages Outweigh CCTV Camera Advantages
IP video surveillance is quickly becoming the standard for video surveillance. With advanced features, scalability, and a declining total cost of ownership, IP versus CCTV is no longer a difficult decision.
GDS takes the time to talk to the customer to determine their requirements and then designs the system around those needs. By listening to our customers, we can provide you with a system that meets or exceeds expectations, is easily expanded, and is easy to use.
If you are looking learn more about video surveillance, you can speak with a representative from our team by contacting us. We look forward to learning more about your business and helping with your video surveillance needs!