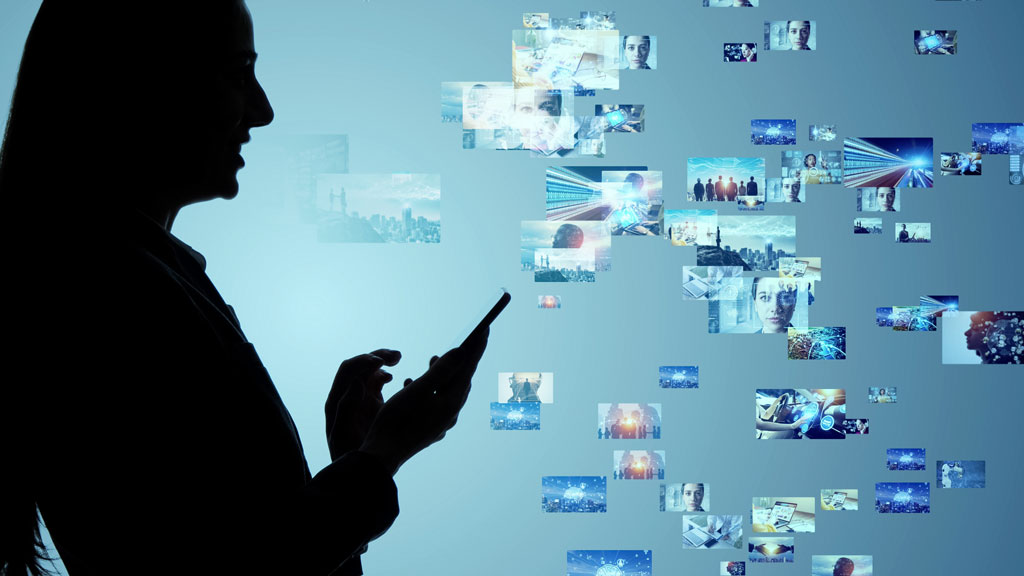 Surveillance Systems: Getting Started
Business video surveillance systems are being used for multiple applications. Loss prevention, employee safety, and asset protection are the most common uses of video surveillance. There are also more creative uses of video surveillance. At GDS we like to understand you challenge to see if we can solve the challenge with one of our products. Often times we can solve a challenge with a unique application that many do not know is even possible.
A typical IP business surveillance system consists of many components. However, the image quality of the camera and ease of use Video Management Software is critical to the end user experience. Today's open platform approach allows for the ability to utilize products from a wide array of manufacturers that best suit your requirements.
Historically, commercial video surveillance systems have been thought of as loss prevention tools, however, there are many value-added benefits that can be utilized from installing a business surveillance system: training, quality assurance, production control, inventory status, employee security are just a few examples. Contact GDS today to learn more about our business video surveillance systems.
GDS provides professional commercial surveillance system recommendations and installation to Indianapolis and surrounding areas.
Cameras to Use for Video Surveillance
Resolution – The resolution determines the image size of the video feed. Although there are lesser resolutions, GDS recommends only high-resolution product. Today's IP cameras come in 720p and 1080p resolution. Commonly megapixels can be confused for resolution. However, they are not interchangeable. Some cameras may tout high megapixels but do not have a superior image.
Fixed Camera – Fixed cameras view one scene that is determined at installation. The camera could have either a fixed, varifocal or zoom lens.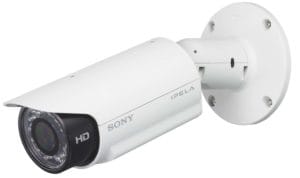 PTZ Camera – PTZ enabled cameras allow for Pan, Tilt, and Zoom functions that greatly increase possible area coverage and scene detail by zooming. PTZ Cameras are best utilized in a real-time environment. Let a GDS expert help you decide the best business surveillance system for your business.
Outdoor Camera – Outdoor cameras are designed to withstand all weather conditions. They employ robust, weather-proof casing and can withstand a variety of temperatures. Tampering alarms are often included.
Day-Night Camera – All types of network cameras can offer day/night functionality. This allows the recording of greater scene detail during low ambient light conditions.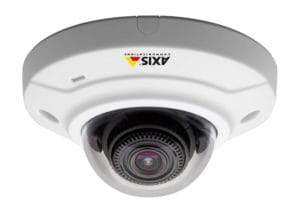 Panoramic Camera – Panoramic cameras provide a wider area of coverage in a single view, including up to 360 degrees.
Thermal Camera – Thermal cameras outperform visual range cameras across a range of lighting conditions for the detection of people and objects. They utilize the heat signature of objects to create a picture that show more detail in certain conditions.
On-Board Cameras – These network cameras are designed to operate in moving vehicles. Their design provides protection from dust and water as well as vibration, temperature extremes and shocks and bumps. Often, a tamper alarm is included to alert the user to vandalism, redirection or defocusing.
Surveillance Video Management Software
Video Access – The days of viewing hours of footage to find the desired event are gone. Today's video management software, or VMS, allows for direct event access by either time and date or user-defined parameters. The IP nature of the system allows for access to recordings either locally or remotely including by computer, tablet, Android devices, iPhone, iPad, and Windows Phone 8. Video clips or stills can also be exported for viewing by third parties.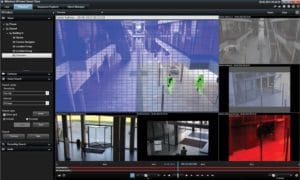 Analytics – Analytics is the use of algorithms to extract desired information from recorded video and is a function of either the milestone video software or the camera itself. Motion Detection is the most common form of video analytics, which allows for the maximization of storage space by only recording when motion is detected in the scene. Some other examples of analytics are facial or object recognition, cross line detection, people count, heat mapping, point of sale integration, zone counting, dwell time, and masking.
Video Storage – The most basic function of video recording is the storage of the video. Video can be stored locally, on the video server, a networked video server, on the camera itself, or in cloud storage. The VMS allows for the management of various locations and makes video retrieval seamless. Contact GDS today to discuss your video management software solutions.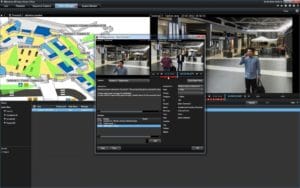 Centralized Management – Some organizations have more than one site but desire a centralized video solution. The VMS allows for multiple locations to be viewed, managed and maintained from one site. Essentially, video systems deployed across many sites become one.
Software Upgrades – Through upgrades, video management software allows for the future proofing of your investment. Several times a year, manufacturers release software upgrades that provide enhanced functionality, new features and updates.
While the cameras and VMS provide the high quality image and ease of operation, there are many other components that are important to the optimization of your system. Because GDS has expertise in networking, structured cabling, and IT equipment, we can offer and support a turnkey solution. Contact us today to speak with a professional about your security and IT solution needs.