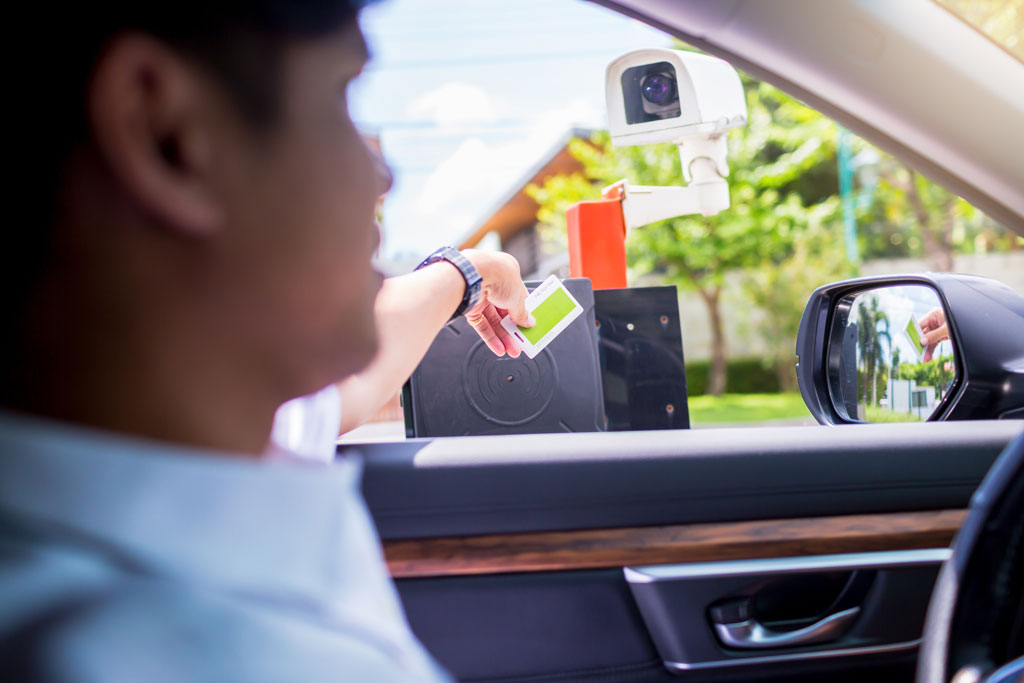 Let's face it: Your employees are one of your business's most important assets — and the only one that's irreplaceable. Keeping employees safe has always been a crucial objective for upper management, but in today's dangerous world, it's absolutely critical that businesses take the necessary steps to secure offices and prevent security threats.
In 2017, the FBI reported that active shootings had reached an all-time high — a grim reality that makes a compelling argument for improved physical security equipment throughout offices. Access controls and advanced video surveillance protect team members from intruders and help with prosecution in the event of a security breach.
Increasingly, however, physical security controls are not just about the safety of your team members and the property and equipment housed inside your offices, but also about the security of your digital assets. Physical data theft is a common occurrence — in fact, according to some experts, it is the most frequent hacking technique used to steal digital business assets and credentials. Basically, it all boils down to this: If you're not effectively securing your premises, you're leaving yourself open to a major cybersecurity event.
But just purchasing and installing physical security equipment isn't enough. Modern security products require a strong infrastructure in order to support advanced features like video storage, analytics and automation. Structured cabling systems offer the framework you need to run the best security products, keeping all your assets — human and otherwise — safe. Here's why you might want to think about planning a structured cabling update with your next security upgrade.
Cabling Supports Modern Camera Systems
Surveillance has come a long way since the days of CCTV. IP-enabled systems support camera features like high resolution; pan, tilt and zoom; panoramic views; and motion activation. These options, in turn, provide more detailed, better quality pictures that can aid in identifying and prosecuting criminals.
The cameras themselves aren't the only component that matters, however. Digital surveillance systems allow you to funnel footage to servers, where they can be stored and accessed later. Video management software streamlines setup and administration, and allows you to access analytics to help you understand how effectively your system is working.
These features are better handled by a quality, planned network. Structured cabling offers the infrastructure you need to support surveillance servers and the transfer of high-resolution files. They also allow you to install cameras in hard-to-reach areas such as parking garages, enabling wireless mesh networks and other techniques to digitize cameras wherever you need them.
Planned Networks Allow You to Leverage Power Over Ethernet (PoE)
Perhaps one of the greatest benefits to a structured network is that it allows you to maximize power over ethernet (PoE) connections for access control systems and surveillance. This means that instead of powering cameras, servers and access controls through outlets, you can run them over your ethernet network.
Why would you want to do that? For one thing, it simplifies installation, since there are no messy wiring and power centers to set up. It also reduces maintenance: With fewer wires, fewer things can go wrong. Those factors in themselves may result in a significant cost savings for your business.
Take Advantage of Fully Featured Access Control Integration
The real power of an access control system comes from automation. Upgrading to IP-enabled access controls means you can integrate with time entry products to ease the burden of scheduling and programming access for different employees. Theoretically, these products can also integrate with lighting systems, surveillance and other tools for a complete security suite.
Access control systems also work seamlessly with your existing database configuration, allowing you to collect and share data with anyone you need to: security professionals, police, legal teams and more. With a planned cable network, you can be sure that those files are being saved and shared as they should be, with less downtime, bandwidth limitations or other issues that can weaken your organization's security.
If you're ready to take a stand against business security threats, visit our website to learn more about our security solutions — or cut right to the chase and contact us today for a free quote. Better security systems are standing by.